About us
We are one of the leading companies in the telecommunications industry in the Czech Republic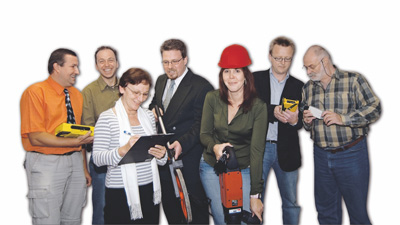 Origins of the TEMO-TELEKOMUNIKACE a.s. company date back to 1994, the current legal form was established in 1999. We are successful technology oriented company with focus on providing highly professional services in telecommunication, low and high voltage systems and networks. We provide complete solutions all the way from consultations and design to implementation and consequent service support. We indeed provide management of all the required contracts, permissions and planning enquiries.
Due to the broad spectrum of offered services, the company is organised in 4 divisions. This structure provides the guarantee to our customers that their requests will be dealt with by a specialised professional all the time. Right from the origins of the company there has always been emphasis on quality and complexity of our services. Majority of our services is provided by our own employees, which enables us to continuously improve the level and quality of our services. Contributing to improving quality is also the set up quality system ISO9001:2015, our environmental awareness is reflected in the set up ISO14001:2015.
TEMO Advantages
1.
Solution Proposal
We design complete solution.
2.
Project design
We provide all the design work.
3.
Realization
We provide complete realization, negotiating all necessary permits etc.
4.
Maintenance service
We provide full service and maintenance.