Base stations for 2G/3G and LTE networks
Complete construction of stations for mobile networks...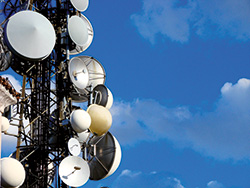 In 2011 we have started complete technical maintenance service of all public payphones in Czech Republic for Telefónica O2. Our responsibility is to ensure the availability and full functionality of all public payphones. Our work mainly focuses on repair and maintenance especially in larger urban areas, railway stations, airports, hospitals and shopping centers. Next responsibility that our technicians have is a collection of coins and their distribution to security agency, which takes them to the collection centre in Prague. We also provide replacement of worn-out handsets with new modern types. At this moment we have 26 branches all over the Czech Republic and around 50 technicians in the field. In addition to that we have two locations in Prague and Olomouc with two leading directors who are in charge of Bohemia and Moravia region. Currently, we take care of about 16000 payphones.
We provide
Design and installation of microwave links
Complete acquisition solutions
Generation of project documentation
Engineering and construction activities
Construction of new wireless GSM/UMTS/ LTE/Wimax/WiFi networks
Complete project activities and service
TEMO Advantages
1.
Solution Proposal
We design complete solution.
2.
Project design
We provide all the design work.
3.
Realization
We provide complete realization, negotiating all necessary permits etc.
4.
Maintenance service
We provide full service and maintenance.