Metallic nad optical networks
Network layout, transfer, connection...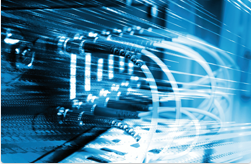 Since 1994 we have been providing design, development, transfer and maintenance of all underground or air communication networks. We have significantly contributed to digitalisation of the Czech Republic and currently we complete around 1300 projects per year. We are fully equipped with all necessary technology for work underground as well as in heights. High quality and professional approach of our engineers is guaranteed.
We provide
Network layout
Transfer and connection of metallic and optical nets
Mechanical pull-in into ducts and collectors
Supply and installation of switch boards
Installation of HDPE tubes and microtubes
Measurement of metallic and optical cables,including detection of defects
Complete land and excavation work
Documentation for actual construction realization
TEMO Advantages
1.
Solution Proposal
We design complete solution.
2.
Project design
We provide all the design work.
3.
Realization
We provide complete realization, negotiating all necessary permits etc.
4.
Maintenance service
We provide full service and maintenance.