Demarcation of CETIN networks
All activities associated with CETIN network demarcation...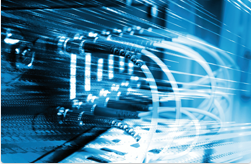 We provide the demarcation of underground networks of CETIN throughout the Central Region. Demarcation is performed within a period of 10 working days after receiving the purchase order, the technicians work in groups of two.
For successful demarcation we require from you
Confirmed purchase order with billing and contact details
Valid statements about the existence of CETIN networks
Location drawings, the best is to indicate the route to infomap or cadastral maps.
Please send these documents to:
Michal Nun
e-mail: vytyceni[at]temo.cz
Mob.: +420 601 378 578
Fax: +420 272 760 078

TEMO Advantages
1.
Solution Proposal
We design complete solution.
2.
Project design
We provide all the design work.
3.
Realization
We provide complete realization, negotiating all necessary permits etc.
4.
Maintenance service
We provide full service and maintenance.